First Families of Rutherford County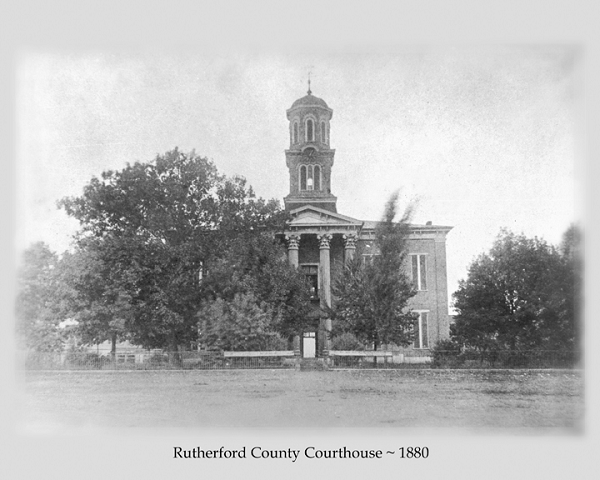 Rutherford County was organized over 200 years ago on October 25, 1803, and was established on January 3, 1804, after the General Assembly was petitioned by Davidson and Williamson Counties residents, particularly those living in the Stewarts Creek and Stones River area. Our Historical Research Center is excited to offer eligible persons a First Families of Rutherford County, Tennessee Certificate. Any person directly descended from a pre-1850 first family of the county is welcome to apply for this historical and lasting remembrance of his/her family history. 
The data collected as a result of the program will be added to the Historical Research Center's genealogy collection. Family histories are an excellent resource for other historians and genealogists doing local research. Your family history will help supplement our current published family histories and county histories in our collection. Family histories put together for this program will be available for viewing at the Historical Research Center during regular business hours, Monday through Friday, 8 a.m. to 4 p.m. 
How to Apply
Fill out the First Families Certificate Application, the line of descent chart, and the family group sheet, all included in the application. You can find the links to the application and the family group sheet below. 

Include proof of lineage for each generation, and clearly underline in red ink (not a highlighter) the persons you are connecting on each form of evidence you provide with the generation number. Evidence should consist of County documents, Federal Census records, newspaper articles, family histories, marriage records, birth records, obituaries, and death certificates. (More details on preparing the application and proof are located in the Information Tips link below).

Photographs of your First Family Ancestor are welcome.
Application Forms
If you have any questions concerning the application or how to get started, please visit or contact the Historical Research Center by emailing hrc@rclstn.org or by phone (615)-947-9110. We're happy to direct you on the right path to starting your research and compiling your application. If visiting the Historical Research Center, we are located inside the Rutherford County Archives. 
Receiving Your Certificate
Please mail or deliver your application with your proof to:
Historical Research Center
435 Rice St.
Murfreesboro, TN 37129